Extremely romantic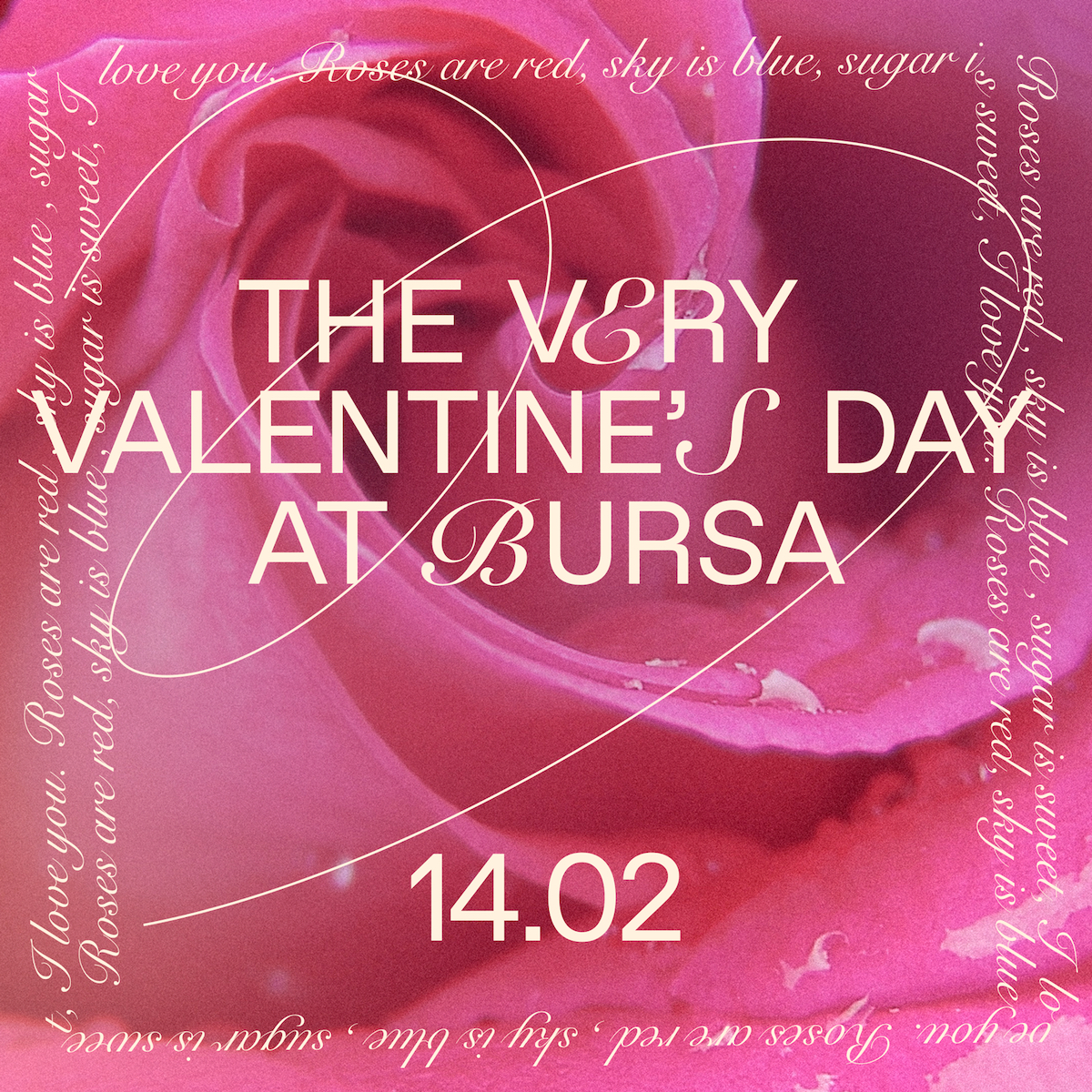 Roses are red, violets are blue, love is a banality, but we don't care.
The very romantic Valentine's day at BURSA with heart-shaped chocolate boxes, blind cupids, and rose petals.
Candlelight dinner to the timeless love songs on vinyl at White Noise.
The last row kisses at KINO42.
Post-punk sets at PARAKALΩVE: Yevhenii, Unknown Memories, Gleb Terawax.
All shades of red in your outfit are welcome.
P.S. Book any room for 14.02 and get KINO42 tickets and dinner at White Noise🌹 Use promo code LOVEISBURSA if you book via our website or write us via stay@bursa.cc or call via +380445377007.
XOXO